Parsley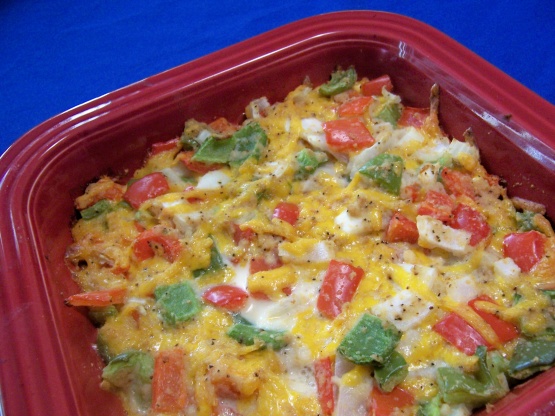 I just love peppers! From the 1995 "Heart Healthy Cookbook" of delicious healthy recipes, Edina, MN. Makes 5, 8 ounce servings.

This was super easy to make and tasted delicious! I substituted yellow and orange bell peppers because I didn't have any green and it turned out tasty and beautiful. Thanks!
Preheat oven to 350 degrees.
Lightly coat an 8x8 inch baking dish with vegetable oil.
In a large bowl combine all ingredients.
Pour into baking dish.
Bake for 30 minutes or until brown- Serve hot.