Belizean Traditional Beans and Rice
Tessa F.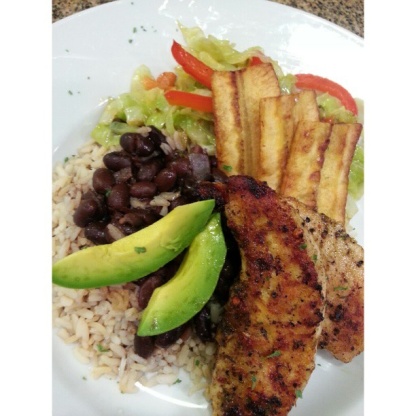 This is the way they do Beans and Rice in Belize. The recipe is from a native Belizean. It is a wonderful addition to Caribbean chicken and fish.

I love "rice and beans," not to be confused with "beans and rice." This recipe is definitely for the former, and it is delicious. Followed the recipe to a T. It took me 2 hours to cook the beans, and an additional 15 minutes to cook the rice. For anyone interested, don't drain the beans after cooking--use the same water to cook the rice (that's what makes it "rice and beans").
Soften beans (soak first) with garlic.
Boil until tender and whole, adding salt meat (previously boiled to soften) when almost tender.
Add the milk, onion and seasonings.
Wash rice, then add to the beans.
Cook over gentle heat until liquid is absorbed.
Stir gently with a fork, and add a little water from time to time until rice is cooked.
Serve hot with a meat dish.
(Some favorite meat dishes with rice and beans are: stuffed baked chicken, stew chicken, stew fish, fried fish or meat balls).