Another typical Belgian dish! It can be eaten in almost any restaurant during the mussel season. This absolutely has to be served with Belgian fries!
Directions
Wash the mussels thoroughly and remove all the ones that are open.
Melt the butter in a large pot and add the vegetables, some pepper and salt. Cook until the veggies have softened a bit.
Add the mussels and put a lid on the pot. Cook for 5 minutes and shake the pot. Cook for another 5 minutes. The mussels should be done bu now.
Serve with homemade Belgian fries and a salad! Enjoy!
Most Helpful
I love mussels and these were just lovely! We ate them with Fries (I won't call them French) and mayonaise and a salad and good bread--oh delicious!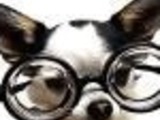 simple, fast, delicious. And the same recepie as they use in my favorite place in Brusells

I made this for the German part of ZWT 2006 and even got my daughter an avowed Mussel hater to eat one and end up asking for more. They are mild and not overly spiced like so many Mussel recipes, letting the seafood flavor shine through. All in all, a very nice treatment for a sometimes overlooked seafood. thanks!!