3 Reviews
I love mussels and these were just lovely! We ate them with Fries (I won't call them French) and mayonaise and a salad and good bread--oh delicious!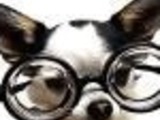 simple, fast, delicious. And the same recepie as they use in my favorite place in Brusells

I made this for the German part of ZWT 2006 and even got my daughter an avowed Mussel hater to eat one and end up asking for more. They are mild and not overly spiced like so many Mussel recipes, letting the seafood flavor shine through. All in all, a very nice treatment for a sometimes overlooked seafood. thanks!!

Belgian Mussels