twissis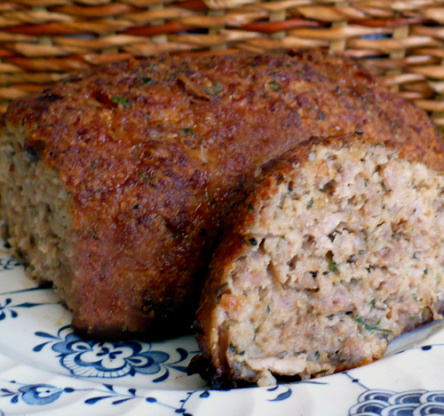 I believe this recipe comes from Everybody Eats Well in Belgium -- It makes for an interesting loaf!

this was a hit at my house i used paula deens poutry seasoning instead of the freas herbs the cognac really bumped up the flavor my friend really liked this and hes a plain meat and potatoeas guy i just used cognac as thats what i had will be making this again.and again
Preheat oven to 450 degrees F, & brush a meatloaf pan with 1 teaspoon melted butter.
Soak bread crumbs in 3/4 cup milk.
In medium skillet, melt the 3 tablespoons of unsalted butter, then add onion & saute 2 minutes.
Add mushrooms & saute 5 minutes.
Add garlic & saute 1 minute.
In a mixing bowl, add ground beef & egg, then squeeze bread crumbs dry & add to bowl.
Add onion mixture, parsley, sage, oregano, thyme, salt, pepper, nutmeg, port & cognac, & mix well.
Place meat mixture in prepared pan, & top with rosemary, then bake 30 minutes.
Reduce heat to 400 degrees F & bake another 15 minutes.
Remove from oven & let rest 10 minutes before serving.