Bergy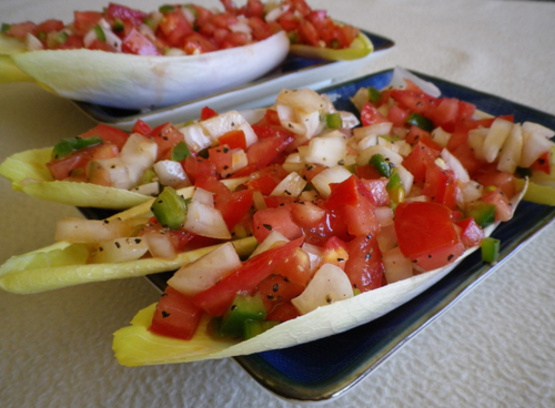 This salad is so attractive sitting by each place. You can vary the filling to suit your taste - make it hotter, add a dressing, salt & pepper it etc.
Arrange 8 endive leaves artistically on two salad plates.
Mix remaining ingredients and divide evenly between the 8 leaves.
Make the filling ahead of time, cover and refrigerate until serving time then fill the leaves and serve.