Beignets for Ze' Lay- Zay! (Lazy)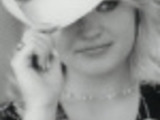 Yes this is *totally* cheating, *but* totally yum! Another *great* recipe from my Cajun French friends!
Directions
Heat oil in skillet over medium high heat.
Remove biscuits from can and cut each in half and a 1 inch slit in the center to make a typical beignet shape.
When oil is hot fry about 6 beignets at a time, turning often so they do not burn but turn a golden brown.
Remove from oil and drain beignets on a paper towel.
Place on serving plate and dust with powdered sugar.