Beets in Sweet Orange Sauce (Middle East)
Debbwl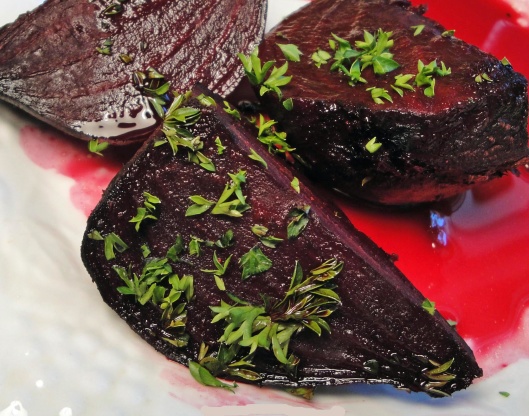 This recipe, reportedly from the Middle East, was found on the internet!
Heat oven to 400 degrees F.
Cut beets into fourths.
In an ovenproof 3-quart saucepan, place beets, oil & broth.
Cover & bake 30 to 45 minutes, stirring occasionally, until beets are tender, then remove from oven.
Stir in orange zest, orange juice & brown sugar.
Cook over medium-high heat 5 to 8 minutes, stirring frequently, until sauce is reduced & beets are coated with glaze.
Stir in parsley & ginger & serve.