Beets Buying Bread (A B M)
Rita1652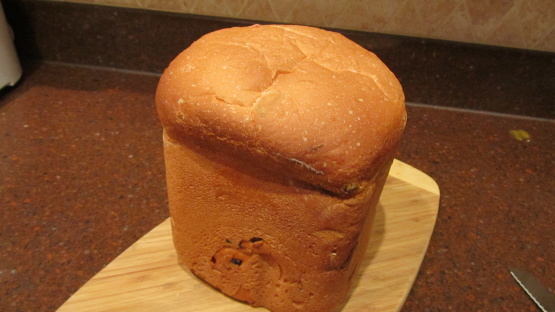 This bread has a lovely festive color from the star ingredient which is beets and is perfect for party sandwiches or for a dinner party or BBQ. It was inspired and created for the RSC #14 cooking contest for the Summer of 2009, but since the original recipe had MAJOR problems I am reworking it and subtracting ingredients that are no longer required to be in it.

Lovely! Airy high loaf! When in the machine it had a brilliant pink/red color. I wish it kept it after baking. But in the end it was delish. I made a grilled sandwich with the bread using Recipe #441287, sliced thin and left over Recipe #193115. Made a great Autumn grilled sandwich. Each complementing each other. Little did my Dear Hubby know he was eating beets! I used the dried milk for the buttermilk. Perfect light delightful bread! Just wish it kept that beautiful pink color. I did add the minced beets in with the water, and the cranberries I added at the beep. Thanks.
Follow the directions of your bread machine and place ingredients into the bread pan accordingly.
Select the sweet bread setting and light or medium crust setting.
Press start.
When bread is finished baking. Cool on a bakers rack for 30 minutes before slicing.
Enjoy!