Redsie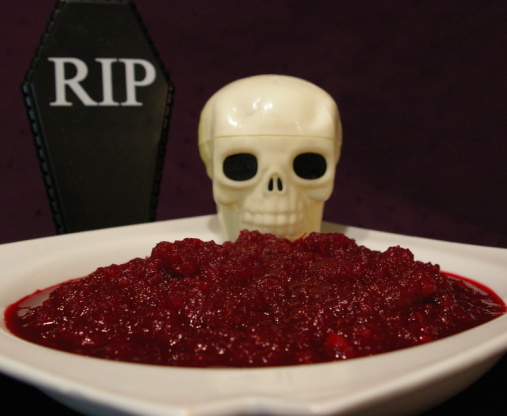 My gf gave me this recipe - it's delicious!! I translated from French... hope it makes sense!! ;) The recipe asked for 1 potato but she replaces it with 3 carrots!! You can serve it cold (which she prefers) or hot (which I prefer). She also suggests to serve it with a piece of goat cheese (mmmm!). I used Baked Beets to bake my beets - so easy that way!! :) I wouldn't add sugar next time - I guess it depends how sweet the beets are!!

Delicious! I used potatoes rather than carrots, used part broth and part water, and halved the amount of sugar. The beets were baked as the author suggested. So easy. I also didn't puree it as I like my beets to be chunky.
Cut the vegetables in small pieces.
Melt butter in large saucepan. Add onion, celery and carrots (or potato) and sauté a few minutes.
Add sugar and vinegar. Mix and cook for about 1 minute.
Add the diced beets.
Add water or chicken bouillon until the liquid reaches over the vegetables (if you want a thicker soup, don't add too much liquid - if you want a lighter soup, add more!).
Add salt and pepper.
Bring to a boil and cook for about 15 minutes.
Process the soup in a blender or food processor.
Enjoy!