Maeven6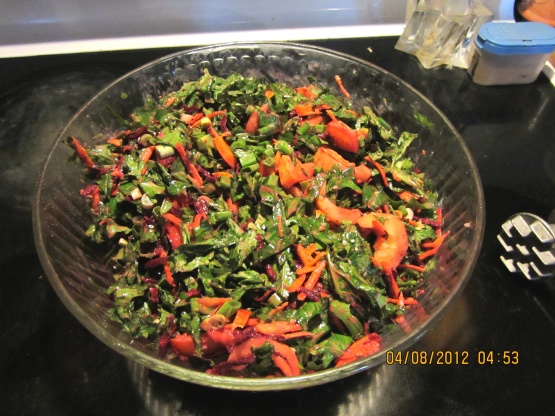 I never thought raw kale was so good!

Top Review by turt13
Delish! We loved this salad and the dressing. For the dressing, I didnt have any tahini so instead i added 1tbsp of sesame oil, also used white wine vinegar instead of apple cider vinegar. As for the salad, I omitted broccoli and flax seeds (as I didnt have any) and topped the salad with a bit of cilantro. I dressed the salad and then let it sit for 30-40min. Turned out great! I will be making this again.
Prepare vegetables and put to the side.
Blend all dressing ingredients in a blender and pour over vegetables and toss untill evenly coated.And it's VEGAN!