Beet Greens With Caramelized Onions
ChefLee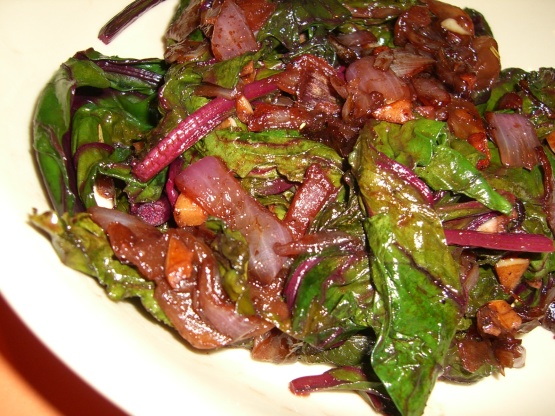 These edible leaves provide protein, calcium, fiber, beta carotene, vitamins A and C, and some B vitamins.

I made this for dinner on Friday night. It was very tasty and I ate most of it myself. Will definitely make this again.
Heat the oil over medium high heat till it stops sizzling.
Add onions and reduce the heat to medium-low.
Cook slowly, stirring occasionally, until golden brown and caramelized, about 30 minutes.
Add the thyme, rosemary, garlic, salt, and pepper, and vinegar stir well to combine.
Cook for 5-15 more minute.
Add beet greens just to wilt.