Rita1652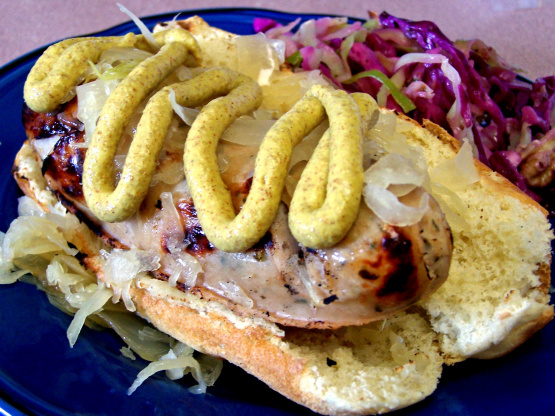 Wisconsin loves them and Brats are great for any type of grilling or get togethers. And what better then cooked in a beer from MILWAUKEE. Known as the beer Capitol of the world!

Oh wow.....this was fantastic. The brats took on the taste from the beer and then to grill them and add them back into the sauerkraut/beer mixture???......to die for. Thankyou so much for sharing this with us, we loved it. This was a simple meal to serve on these incredibly HOT HOT days.
Melt butter in a Dutch oven saute onions till tender 5 minutes.
Add sugar, caraway seeds, and pepper stir in and place brats on top, cover the brats with beer drink the remaining. Bring to a boil and reduce to simmer until brats are cooked. Remove brats and add kraut and stir.
Place brats on medium high grill and cook brats until golden brown and return to beer/kraut mixture until ready to serve. Serve brats on fresh baked brat buns with sauerkraut & onions, fresh grated horseradish, ketchup, and/or mustard.