Prep 20 mins
Cook 45 mins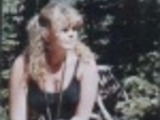 These are delicious served as a main dish. A vegetable and dinner is done.
Directions
Combine egg, bread crumbs, catsup, worcestershire sauce, chili powder, salt and meat in a bowl.
Mix well and shape into 1 inch meatballs.
Cook 1/2 the meatballs at a time in hot cooking oil until brown on all sides.
Remove meatballs from pan.
Reserve 2 tablespoons of the drippings.
Add onions to the drippings.
Stir-fry over medium-high heat until tender.
Stir in flour, salt and pepper to taste.
Stir in beer.
Cook and stir until thick and bubbly.
Return meatballs to pan.
Cover and simmer 10 minutes.
Serve over noodles.
Most Helpful
Man! Were these good! I deep-fried the meatballs in a basket and made the sauce separately using bacon grease (healthy, huh?) in a skillet. And, well you know me by now, I skipped the salt and used low sodium ketchup and Worcestershire. And what beer did I use? ... Guinness, of course! Printed and into the Favourite Recipe binder it goes.
Although I didn't use lean ground beef, I didn't have many drippings left in the skillet. I followed the directions, but, didn't care for the taste. My husband thought the meatballs were good, but, that they needed a great deal more seasonings than were listed in the recipe. I will try this one again with a different beer and some Season-All.