Parsley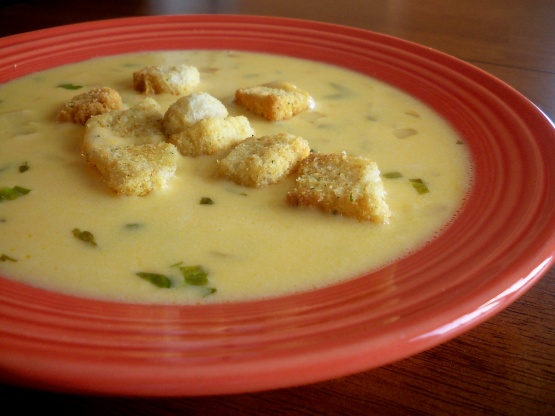 This recipe came from the Coburg Inn in Coburg, Oregon. We had this soup on our wedding night.

Not even close to what I was expecting. Ask for 4 cups of water, way too much if you are using 2 beer. Taste is good but beer cheese soup should be thick not watery. I would recommend you try another recipe as this was far below expectations. Go Packers!!!
Saute vegetables in butter until done, but not browned.
Blend in flour, dry mustard, and chicken stock; cook 5 minutes.
Blend in cheddar cheese, parmesan cheese,m and beer.
Let simmer 30 minutes.
Season with salt and pepper.