3 Reviews
Super method! Great results.
Followed directions exactly. This was amazing! Flavorful, succulent, falling off the bone roast chicken. A definite keeper!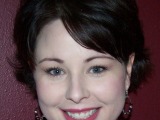 I followed this recipe substituting minced garlic for the granulated garlic. Cooking time was just over 2 hrs. The chicken turned out very moist and had a great flavor. Having never smeared mayonaise on a chicken I was surprised as the skin on the chicken turned out perfect. This is a keeper!
Beer Can Chicken in an Oven