Beer Can Chicken in an Oven
This recipe was adapted from many that call for the chicken to be cooked on a grill. This one is done in the oven. It turns out moist and tender. Very easy to do.
Directions
Pre heat oven to 375.
Wash and clean chicken inside and out.
Place all dry ingredients on a paper plate or in a bowl. Mix all together.
Rub dry 2/3's of the ingredients on the inside of the bird and 1/2 of the remaining on the outside.
Open beer and drink half or set asside. Put the rest of the dry seasoning in the half a can of beer.
Place the can right side up into the bird's butt.
Stand the bird in a baking pan.
Slather the bird's outside with the mayonaise.
Place the chicken in the pre heated oven and bake for 2 hours. Reduce heat to 325 for 1/2 hour.
Remove when nice and brown.
Let stand for 15 minutes before carving.
Use pan drippings to make gravy.
Reviews
Most Helpful
Super method! Great results.
Followed directions exactly. This was amazing! Flavorful, succulent, falling off the bone roast chicken. A definite keeper!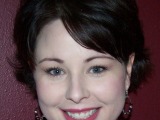 I followed this recipe substituting minced garlic for the granulated garlic. Cooking time was just over 2 hrs. The chicken turned out very moist and had a great flavor. Having never smeared mayonaise on a chicken I was surprised as the skin on the chicken turned out perfect. This is a keeper!