Snowpeas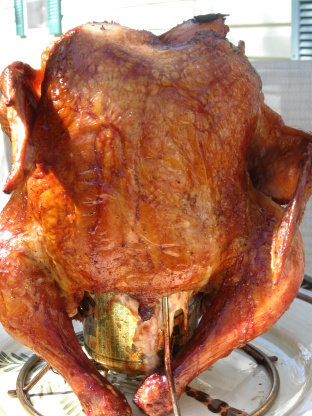 The best way to get really moist roast chicken. Plus, it's just too much fun. Spike or other poultry seasoning is better than salt and pepper.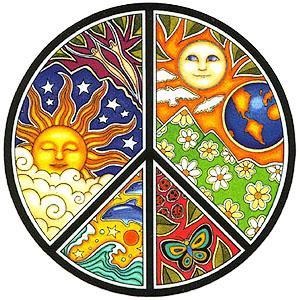 This made a really delicious chicken! And fun to make. I especially enjoyed the part where I had to drink 1/4 of a can of beer. It took me a couple of cans to get it right ;-) Putting the garlic, rosemary and basil into the beer was genius! Thank you Carol in Cabo for a wonderful recipe!
Put grill on indirect heat.
Open beer and pour off 1/4 (or just drink it). Put in the garlic, rosemary and basil. Put can on top of an oven proof pan or I like to use an aluminum pie plate. Rinse off chicken, remove giblets, etc. Pat dry. Rub with oil and season with salt, pepper or poultry rub. Slip bay leaves under skin on breast. Oil the can. Gently but firmly 'seat' the chicken on the beer can; chicken should be sitting upright with no support. Put chicken on grill and cook for about an hour or until meat thermometer says done (or until juices run clear and skin is translucent). Yummy,.