Beer Brats With Cabbage Kraut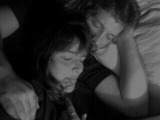 This is a wonderful dish for those cold winter nights. It's great for Oktoberfest, pot-luck dinners, sports tailgating, and camping. Simple to prepare, easy on a budget, and keeps for several days in the fridge.
Directions
Preheat oven to 400°F Place bratwursts on a lightly greased baking sheet and bake for 30-40 minutes or until cooked thru.
Meanwhile, In a large pot, on medium heat, add 2 cups water, the cabbage, vinegar, fennel and mustard seed, bay leaf, and salt. Simmer about 45 minutes till cabbage is soft.
Add the cooked brats, potatoes, and beer. Season with more salt if desired. Simmer 10-15 minutes.
Serve with dijon mustard, a hearty loaf of rye bread and butter, and cold beer.
Most Helpful
Another favorite cabbbage recipe! Easy to make and delicious. Used parboiled small new potatoes, and served with fried onions for my onion loving family, and thick slices of crusty French bread. I'm serving the leftover bratwursts on submarine buns with fried onions, green peppers and mustard.

This is very interesting! I think this is a dish where you really need to like the simplicity of these particular flavors. This took me back to olde world eastern Europe! It tastes quite authentic. My grocer did not have deli bratwursts, so I purchased pre-cooked ones from the hot-dog isle, adjusting the cooking time accordingly by roasting at 400 in the oven for 10-15 minutes to brown them, then adjusting the heat to the "warm" setting while I prepared the cabbage. I'd never used canned potatoes before -- didn't know they even existed! I drained them, which is probably fine since there is a lot of liquid by the time you serve it. I used Harp's lager beer -- very nice! Thanks, 2Bleau! Made for PRMR.

I wish I could give this more stars! This recipe has potential but would need to be fixed in several areas before I would make again. I had to cook this much longer to cook the brats through and even then they were pale and unappetizing, so I had to brown them in a skillet to get some color. Were they meant to be grilled Sheboygan style at the end of cooking??? The cabbage does not taste like sauerkraut, but like steamed cabbage and was very watery, despite being cooked in vinegar. The serving size is way off as well unless everyone was expected to take more than 2 brats, and the amount of cabbage (if anyone had liked it) would have been far from enough. Sorry