diner524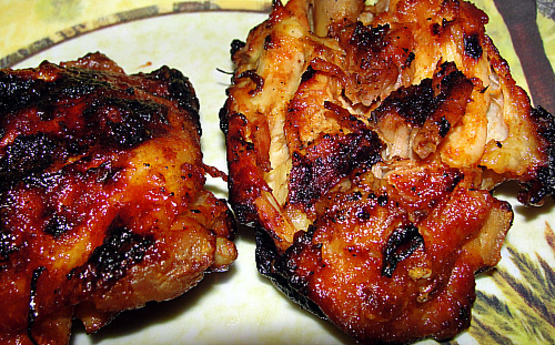 Delicious barbecued chicken great for summer barbecues. Adapted from Bon Appetit (June, 1981).

Oooo...this made GREAT sauce. I made it as written. Next time I might add just a bit more beer, but other than that, it's great the way it is. Thanks for posting! This one's a keeper! :)
Preheat oven to 350°F.
Melt 1 stick butter or margarine in baking pan (9x13-inches).
Add chicken to pan, turning to coat.
Bake 30 minutes.
While chicken is cooking, melt remaining butter with barbecue sauce and beer in saucepan over med-high heat.
Bring sauce to a boil, stirring constantly.
Remove from heat.
Preheat broiler or prepare barbecue.
Coat chicken with sauce.
Arrange chicken skin-side down on broiler pan rack or on grill.
Cook, turning and basting frequently until chicken is cooked (about 20 minutes in broiler and 30 minutes on grill).
Dip chicken in sauce again and place on serving plate.
Serve chicken with remaining sauce.