Beer and Lime Marinated Salmon
Thorsten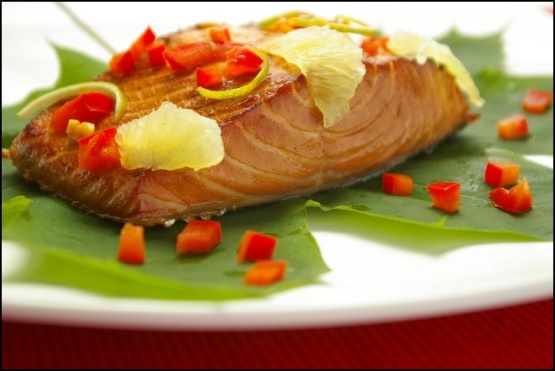 Salmon needs to marinate overnight, so prepare the day before.

So delicious! I only marinaded the fish filets for 4-5 hours and that seemed to be enough because they were moist and flavorful after grilling for about 15 minutes. I topped them with finely minced, fresh cherry peppers and served with steamed jasmine rice and sautéed patty pan squash. Great dinner!
Combine lime juice, beer, soy sauce, ginger, and garlic.
Mix well.
Place salmon fillets in shallow glass dish and pour marinade over top.
Turn pieces several times to coat; cover and refrigerate overnight.
Preheat oven, broiler or grill.
Remove salmon from marinade; discard marinade.
Broil, bake or grill for about 10 minutes (for 1" thick fillets) or until fish flakes in center.
Serve hot garnished with diced bell pepper, lime zest and pepper on top.