Prep 20 mins
Cook 1 hr 50 mins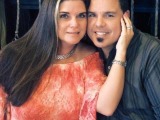 This recipe is from Light and Tasty Magazine. It's a chunky soup loaded with tender beef stew meat, carrots, potatoes and green beans.
Directions
In a large kettle or Dutch oven, brown beef over medium heat in oil.
Add the broth, water and soy sauce.
Bring to a boil.
Reduce heat; cover and simmer for 1 hour.
Add the potatoes, carrots, celery, Worcestershire sauce, steak sauce and seasonings.
Bring to a boil.
Reduce heat; cover and simmer for 30-40 minutes or until the vegetables are just tender.
Add corn and beans.
Bring to a boil.
Reduce heat; cover and simmer for 5-10 minutes or until vegetables are tender.
Most Helpful
I've made this recipe many times for our family! It is absolutely fabulous each time I make it. One time I did not have any soy sauce but it did not affect the final dish and nobody seemed to notice the difference. Always serve this with cornbread muffins.
This was DELICIOUS! We had this for lunch today, as my husband works evenings and we normally eat our larger meal at noon. I did change a few minor things :) I used an extra can of beef broth, because when I added the potatoes it soaked up some... and I wanted more liquids. I left out the celery as my husband doesn't like it... same with the corn (I imagine this outstanding soup to be even BETTER with the celery and corn, if that's possible!).. and I added less garlic powder than called for.. it just seemed like tons to me! So I just sprinkled a bunch in. Otherwise, I kept as is. I had never used steak sauce or nutmeg in a soup before! It all blended quite well together, the broth was so flavorful. The meat just fell apart, yum. Thanks for the GREAT soup recipe - will for SURE make this again.. and can't wait to have the leftovers tomorrow!