Beefy Salsa Macaroni and Velveeta Cheese
leanp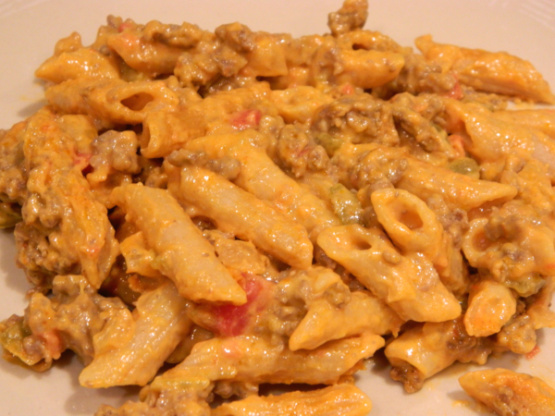 This is from Velveeta. Although I'm not a huge fan of Velveeta, my family adores this, and it really is good.

Top Review by leanp
This was a super simple and delicious recipe. I used whole wheat Penne pasta instead of elbow macaroni which made it hearty. It was also creamy and flavorful. My kids (three and five years old) loved it and asked for seconds. Any new recipe that elicits a "seconds please" request receives a permanent spot in the recipe box!
Brown meat in large skillet. Drain.
Add salsa and water. Bring to boil.
Stir in macaroni.
Reduce heat; cover. Simmer 8-10 minutes, or until macaroni is tender.
Stir in Velveeta until melted.