Beefy Lentil Vegetable Soup
Parsley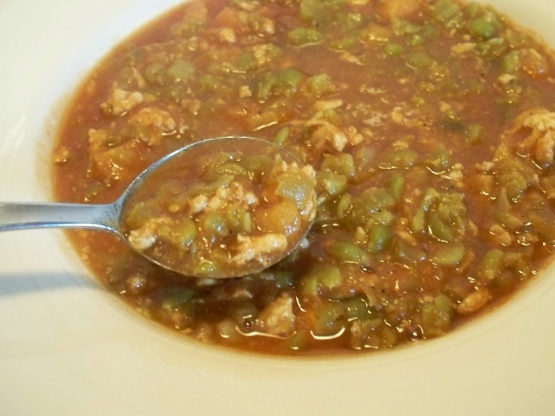 I found this on another website and it has become a family favourite. It's easy, healthy, and freezes really well. What more could you ask for? The original recipe calls for a small tin of sliced mushrooms, but I find a lot of people don't like mushies, so I leave them out.
Brown beef, breaking up as finely as possible.
Drain fat off beef.
Place beef and all other ingredients into a big pot. Bring to a boil, reduce heat, and cover.
Simmer, stirring occasionally, for 1 1/2 to 2 hours, or until lentils are tender.
Serve with crusty bread and a dollop of plain yoghurt (or not!).