Annacia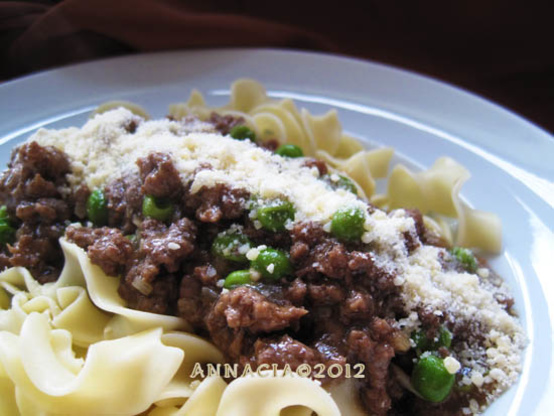 This is an easy recipe that is a base to do something interesting every time. The variations I like for this recipie includin a few dashes of Worcestershire, a few dashes of habenero hot sauce or to go another direction, a bit of soy sauce with ginger powder. Depends on if you want it hot or with an Asian twist. I have also added cumin, chili powder and some cayenne pepper. Just depends on your mood. You can go fresh or canned on the mushrooms too. (Oh and don't forget, the noodles should be based on your cuisine choice, and the cheese might not be so hot on all those variants.)

Love it for speed and ease of prep but it does come out flat on flavor, I'd use any spice/herb blend that you like added about half way through cooking and some sour cream added just before serving might help. I replaced the mushrooms with peas as DH would just pick out the mushies and toss them, used a garlic clove in place of the powder. For serving I had the noodles, beef and cheese separate so that we could use as much of each as we liked.
Boil water and cook egg noodles as instructed (usually 10-12 minutes).
In a large sauce pan, brown ground beef, add onions and mushrooms.
Season with garlic, salt, and pepper.
Add broth.
Simmer uncovered for 10 minutes.
Stir in cornstarch.
Serve over noodles.
Sprinkle cheese on top.