Parsley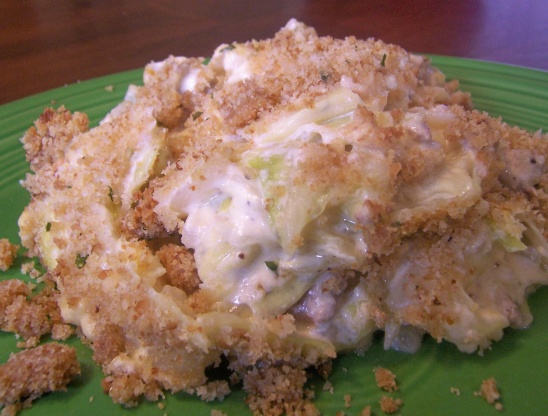 I had some leftover hamburgers and some cabbage in the fridge. I made this up for my boys and then "fibbed" that the green stuff was brocolli. Hey they loved it!
Brown beef in oil and butter (or use leftover cooked ground beef).
Add cabbage, onion salt and pepper.
Cover and cook slowly until the cabbage is tender, about 10 minutes.
Add cheese and sour cream. Mix well and heat through.
Transfer to greased casserole dish. Mix bread crumbs with butter and top with buttered bread crumbs.
Bake at 400 degrees for 15 minutes or until topping is browned.