Beefsteak With Pepper and Thyme As I Like It!
nitko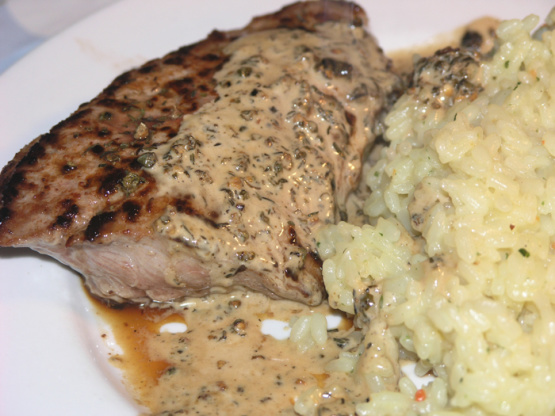 This is one of many ways of preparing beefsteak, this is my favourite one. The sauce is my invention, as I still believe (I have never found it in any cookbooks).
Mix olive oil, grounded pepper and thyme. Pour the mixture over raw beefsteaks and leave in cool place for several hours.
Heat the pan and fry beefsteaks for two minutes each side (if you like it bloody).
Remove the beefsteaks to hot place, put pepper (green dry berries) in a pan, and pour brandy and flambé it.
When the fire is gone, add cooking cream, mix a bit and pour it over the steaks.