A rich beefy tomato-based soup.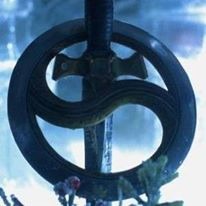 It was cold and nasty out last night, so I made a big pot of this soup to warm us up. The soup was very savory and tomatoey delicious. It had the perfect blend of spices with just the barest touch of heat from the cayenne. I served Club Panini Recipe #152596 with the soup for a very satisfying meal. Thanks for sharing the recipe!
In a large Dutch oven or heavy-bottomed stock pot, cook and stir the beef, onion and green pepper in the 2 tbsp oil until meat is browned on all sides; drain the oil.
Add in the next 10 ingredients.
Bring to a boil.
Reduce heat; cover and simmer for 35-30 mins, or until the potatoes are tender.
Stir in the crushed tomatoes and the tomato paste.
Cover and simmer for another 25-30 mins longer, or until the meat is tender.
Discard the bay leaves before serving.
Garnish soup bowls with a couple of tablespoons of sour cream if desired.