diner524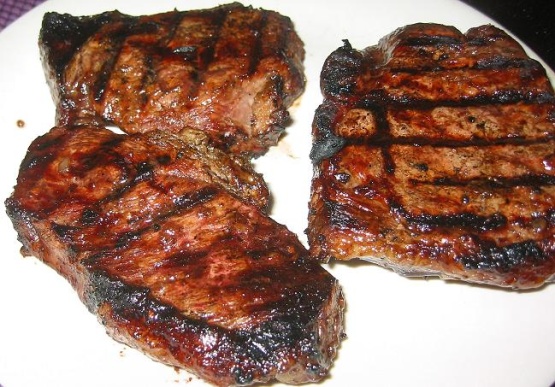 I got this recipe from the Campbell's site. I add my own stuff when making the marinade as well, so play around with different amounts and spices.

I used this on chicken, the flavor was sort of light, but im guessing thats because it was chicken and not the beef that the recipe was intended for, all and all we liked it, but ill try it on beef next time to try and get a fuller flavor
Freeze meat 1 hour to firm (makes slicing easier); slice into very thin strips.
Combine remaining ingredients; pour over steak.
Marinate 2 hours or more.
Thread meat on 4 skewers.
Broil or Grill about 4 inches from heat until desired doneness (5-10 minutes),
brushing with marinade and turning once.
Heat remaining marinade; thicken if desired. Serve with meat and rice.