K9 Owned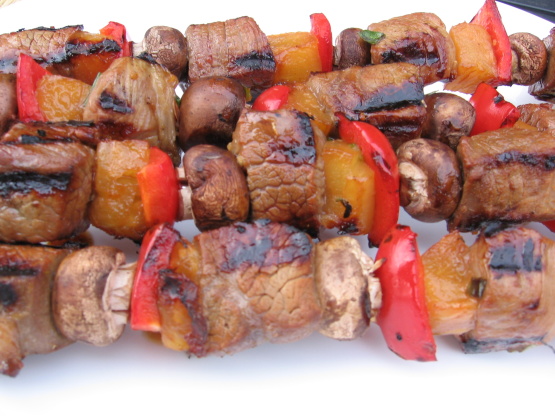 This tropical dish can be broiled as well. Be sure to soak the skewers in water before threading the meat and pineapple on. I'll even soak them in the marinade.

Great kabobs! Made as directed but added a few red pepper pieces and some mushroom. I wouldn't change a thing.
Made for Food.Commandos ~ ZWT 7
Combine all ingredients, including liquid from pineapple, and marinate, covered and refrigerated, 1-3 hours.
Thread beef and pineapple alternately on metal skewers or soaked wooden skewers. Discard leftover marinade. Grill about 5-8 minutes, turning once, until beef is cooked.