CandyTX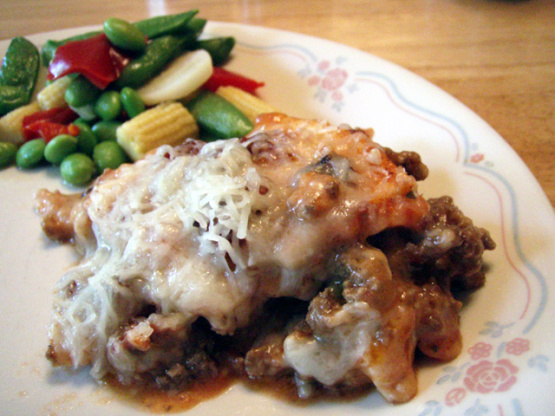 This is really yummy and doesn't take long at all. We sometimes use corn tortillas instead or mix them together.
This was delicious. I think I have made something similar like this before from Campbells. I seem to remember a recipe just like this only corn was added. I might try that the next time I make this.
In skillet over medium-high heat, cook beef until browned, stirring to separate meat. Pour off fat.
Add soup, salsa, milk, tortillas and half the cheese.
Spoon into 2-quart shallow baking dish. Cover.
Bake at 400°F for 30 minutes or until hot.
Sprinkle with remaining cheese.