diner524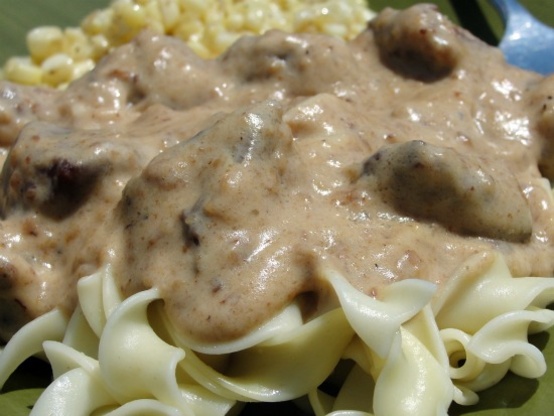 This recipe is so simple and oh so tasty. My husband is very picky and has never even tried beef stroganoff any other time i've made it. this time he had a big helping for supper and took leftovers for lunch. i loosly followed the Beef Stroganoff but made a number of changes.
Melt butter in pan and cook meat slowly.
Dissolve boulion in water.
When meat is fully cooked, move to side of pan and add flour to the butter and whisk until smooth. Cook for about a minute. Pour boulion mixture and sour cream into pan and whisk until smooth. Add onion powder, kosher salt and pepper.
Cook over low heat for about 20 minutes.
Boil noodles.
*original recipe had the flour added to the water but i like to make a roux so that the liquid thickens up a little more. either way it tastes the same just end up thicker my way.