Debi9400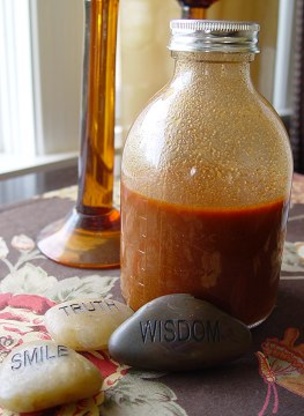 Texans and their BBQ--- everyone knows a good Texan needs to mop that meat with a good stock to keep it juicy....

This is it! This is the bbq sauce I've been searching for! No ketchup - no brown sugar - no maple syrup - just pure flavour bursting through - YUMMY. I used it on recipe #254018 which is an excellent recipe & technique. Now - I did have to reduce the amounts considerably....This is what I ended up using: 6 oz beef stock, 2 1/2 tsp salt, 2 1/2 tsp dry mustard, 3 tsp garlic powder, 1 tsp finely crushed bay leaf, 2 1/2 tsp chipotle chili powder, 2 1/2 tsp smokey paprika, 1/2 ounce hot sauce, 1 oz worcestershire, 1 oz vinegar and 1 oz oil.
combine all ingredients
let sit overnight.
use to baste barbecued meats.