lazyme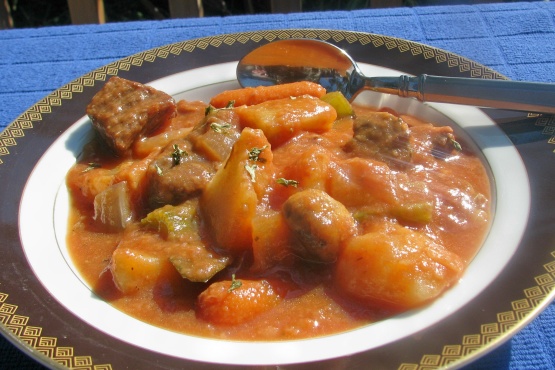 From Qu'est-ce qu'on mange Volume 3. This was very good.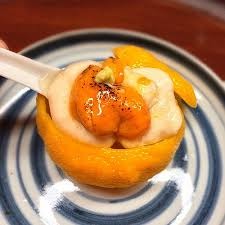 Hello Boomette-san, I did not have mustard or thyme, but still delicious! I am trying to learn spices. Can you tell me what flavor mustard makes when it mixes in? Is it seed or powder like Chinese mustard? or some leaf? I love mustard so I am so curious. Also, How about thyme flavor? I think I am frightened for not using correctly. I ate bean soup made by my USA friend and the thyme was so strong. It was the only taste. It made me some nausea. Is this spice normally so strong? I want to make this again when I have every spice. I want to do it correctly. Thank you!
Flour the beef cubes.
Heat 1 tablespoon oil in a saucepan. Cook beef cubes about 5 minutes, at medium-high heat, until golden on each side.
Add water and tomato juice in the saucepan. Season with worcestershire sauce, mustard, thyme, savory and bay leaves. Add salt and pepper.
Bring to boil, then reduce the heat. Cover and let simmer 1 hour 30 minutes.
Add turnip, carrots, celery, onions and mushrooms. Keep cooking 1 hour, until tender. Sprinkle with parsley.