gailanng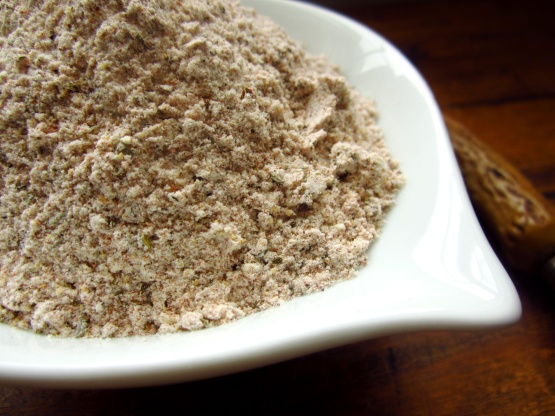 Posted for safe keeping. From budget101.com

My family's new favorite! Got tired of using packets of stew seasoning sold at stores [some of those ingredient lists are frightening!], so looked for a recipe to make on my own. This is great! <br/><br/>My husband loved the "kick" from the cayenne, as did my teen [though I reduced the cayenne by half; would have been too spicy for us if I'd used full recipe value]. The flavor was great! <br/><br/>I used about 6 TB of the mixture to about 5 cups of water in the crock pot with 2 1/2 pounds browned stew meat. Threw in parsnips, carrots, blue potatoes, pearl onions, fresh mushrooms, kohlrabi leaves, bay leaf, celery, a large can of whole tomatoes [with the juice] & a can of white beans. The stew seasoning mix had 6 hours to steep and infuse it's delicious flavor into the meat & veggies. Wonderful!! We are keeping this recipe!
Measure all ingredients into a large ziploc bag, shake well.
To use: add 2-3 T. per 2lbs of Meat.