Bergy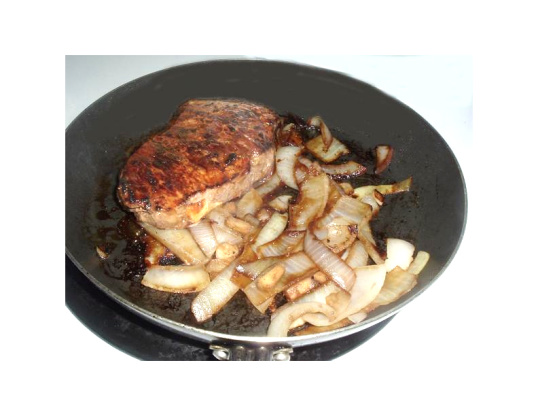 I always cook this dish because it taste very good.And I make my own recipe because I love to cook. I called this recipe a filipino beef steak.

I really wanted to love this recipe, but it wasn't as good as I'd expected it to be. The marinade is actually quite tasty - I think an overnight soak in the marinade would be more helpful. I marinated my steaks for 1 hour and stillthought they could have stood more time. The directions are a little vague - I was unclear what cut of meat to use and finally decided upon sirloin steaks cut about 1/2" thick. I didn't care for the pan frying method - I would recommend grilling the meat rather than the panfrying. I thought the amount of oil was way too much - I didn't need to add the extra 2 Tbsp. of oil when cooking the onions. I might make this again, but only with lots of alterations.
Marinate the steak in lemon juice,soy sauce,garlic,ginger and pepper for 30 minutes.
Pan fry in 2 tbsp of oil add the marinated steak cook slow until done.
When steak are cooked remove them from the pan onto a serving dish.
Dissolve the flour with water.
Add the remaining oil in the same pan and pan fry the onion until tender and add the dissolve flour for 1 minute.
Pile on the of steaks Serve hot with plain rice.