Beef Smoore (Sri Lankan) "mas Ismoru"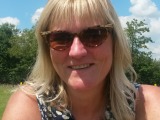 From Charmaine Solomon. This is a large piece of beef cooked in a spicy coconut gravy. Its cut in slices like roast beef and served with the gravy and rice.
Directions
Pierce the meat well with a skewer and put in a large saucepan with all the ingredients except the thick coconut milk and ghee.
Cover and simmer gently until meat is tender, approximately 11/2 - 2 hours.
Add thick coconut milk and cook uncovered for 15 minutes longer.
Lift meat out on to a serving dish.
If the gravy is too thin reduce it by boiling rapidly uncovered.
Put gravy into a bowl.
Rinse the pan to remove any gravy, return to the stove and heat the ghee in it.
Fry meat on all sides, pour gravy over the meat and heat through.
Serve.
Most Helpful
5 stars and beyond! So easy to put together and don't be put off by the ingredients, most of the stuff you have right on hand. Very aromatic when cooking, in fact, I could smell it from the barn! How delightful, and delicate after all the cooking was said and done. I included all ingredients, loved the use of lemongrass, cinnamon stick, fresh ginger, curry powder, fenugreek seeds, vinegar, turmeric, coconut milk, and a bit of chili powder, all these flavors are amazing, and you will want to devour as soon as you put the whole thing together. :) Made for ZWT 6 Zee Zesties! June 2nd 2010

Definitely a 5 star plus , its a wonderful curry, full of the distinct Sri Lankan flavour. Easy to cook and easier to eat. its simply yummy