3 Reviews
Flavor is great, but this is a 10 napkin (literally) meal! I took the advice of another reviewer and left the chutney off. I put more basil in the mayo, but probably could have put way more lemon too. Nice change of pace from your normal hot dog.

They were good, but I thought there was a tad too much lemon flavor. Made recipe as written, will probably make again, but cut down on the lemon. Made for 1-2-3 hit wonders.

There is a lot going on in this sandwich. The sauce was delicious. I think next time I would leave out the tomato chutney, or use the chutney and not the sauce? Anyway, I will do the sauce again, maybe on a grilled grouper sandwich! Yum, can't wait! Thanks!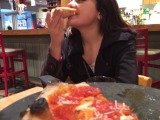 Beef Sausage Hot Dogs With Basil & Lemon Mayonnaise