Vicki in CT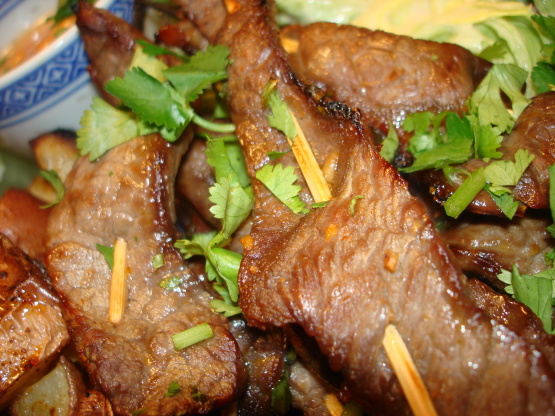 This is from Americas Test Kitchen. They say to partially freeze your meat to make the cutting easier. It really does help! I used Sriracha sauce, for the Asian chili Sauce, but you can use sambal, but it is much spicier. Use 6-inch-long skewers; you'll need about 24. As for dipping sauce, this is what I use http://www.food.com/recipe/peanut-dipping-sauce-with-a-kick-159823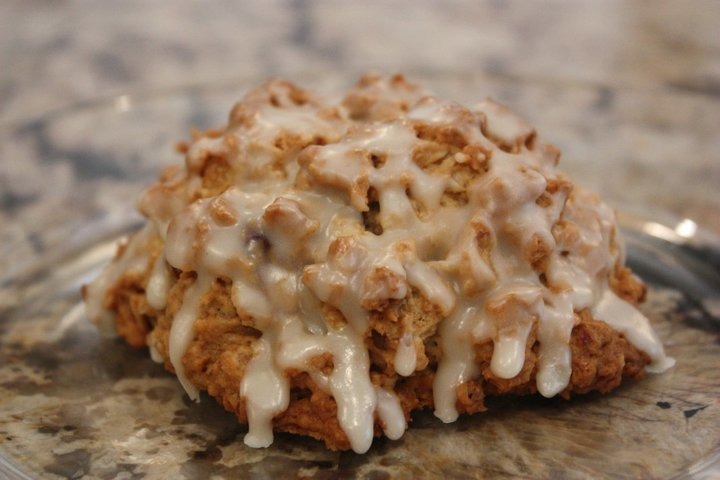 Top Review by aviva
Oh my! Oh my! My family loved this recipe! I used the ingredients as listed except I only put 1 tablespoon of Asian chili sauce so it wouldn't be too spicy for the kids(I used Sriracha sauce.) I couldn't find my skewers so I just cut the meat and poured the marinade over it. Then, after an hour, I laid the meat on my broiling pan and cooked it. The remaining marinade I boiled for a while so I could use it as additional sauce. I served the meat as dinner over brown rice.
Cut flank steak in half lengthwise and freeze for 30 minutes.
Combine soy sauce and all other ingredients in a measuring cup, set aside.
Remove flank steak from the freezer and slice each piece across the grain into 1/4 inch thick strips.
Weave meat onto individual bamboo skewers.
Dunk meat end of each skewer in the marinade to coat.
Lay the skewers in a shallow dish, propping up the exposed ends of the skewers to keep them clean.
Pour the remaining marinade over the meat.
Refrigerate for EXACTLY one hour (any more and the meat will start to get mushy.).
Adjust an oven rack to the top position and heat the broiler.
Lay the skewers in a single layer on a wire rack set over a rimmed baking sheet and cover the skewer ends with foil. (May have to broil 2 different sets.).
Broil 6-7 minutes, flipping the skewers halfway through, until meat is browned.
Serve immediately.