Shagy A.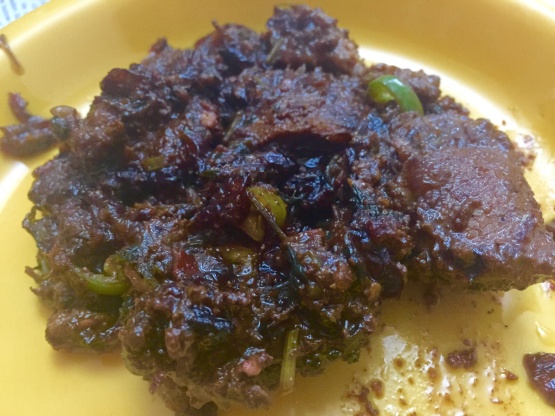 This Pakistani recipe is from a recipe card at one of my local grocery stores..
In a medium bowl, combine yogurt, ginger garlic paste, pepper flakes, cumin, cloves, turmeric and salt. Mix in beef until evenly coated. Refrigerate for 4 hours.
Heat oil in a large heavy skillet over medium-high heat. Fry onion until golden brown. Remove 1 tablespoon of onion, and set aside for garnish.
Reduce heat to low. Place meat in skillet, cover, and cook until tender, about 25 minutes. Check every 10 minutes, and add water if necessary.
Pour in lemon juice, and simmer for 10 minutes. Garnish with cilantro, green chiles, and reserved fried onion. Serve hot with naan or chapati.