twissis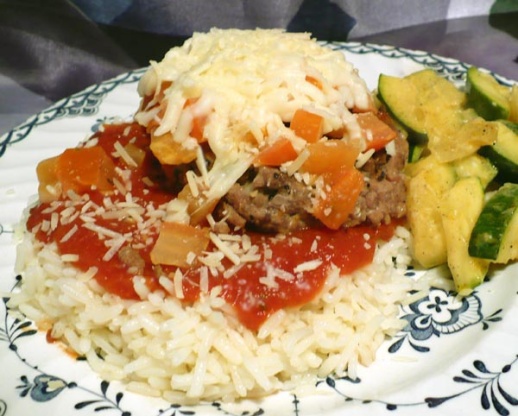 This recipes comes from kraftfoods.com and makes quick work of a week night meal.

This is indeed a versatile easy-fix & ideal for a quick, family-pleaser type meal. For 2 of us w/hearty appetites, I made 1/2 lb size burgers, included garlic in the mix & added more of same to the sauce as a pers pref. Pair this w/a side veggie or salad & you are good to go. Thx for sharing this recipe w/us. I will rely on it in pressed for time situations.
Preheat broiler for 5 minutes, place patties in a single layer and broil for 5 minutes.
Turn and top with salt/pepper to taste, chopped tomato, seasoning, mozzarella and Parmesan cheese; broil an additional 3 to 5 minutes or until burgers are cooked through and cheese is melted.
Serve over pasta and sauce.