Beef Pad Thai With Peanut Sauce & Asian Noodles
I took two different recipes here & combined them. However - some of both of these recipes ingredients didn't quite give enough flavor to the dish. Thus, I have experimented with some flavors I believe work very nicely here and the result is quite good indeed. My husband, (who is a very picky eater by the way), couldn't get enough.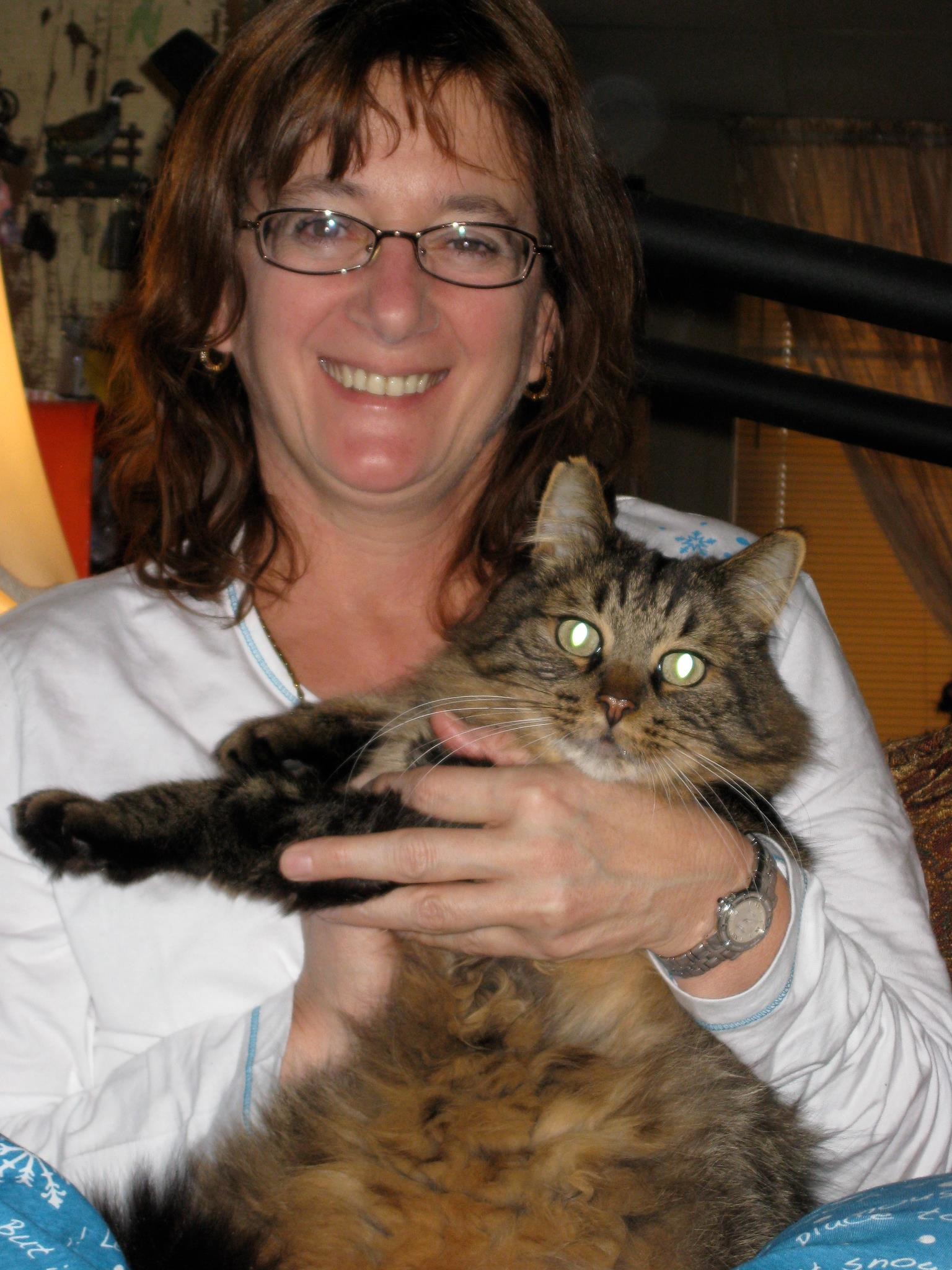 This was an excellent Pad Thai. It almost tasted like the one I get in the restaurant I go to. I just did a few different things but nothing that takes away from the taste. Instead of using peanuts I just used 1/2 cup natural peanut butter and added a wee bit of water to it in the blender along with all the other ingredients listed, and there was no extra sauce, everything got used up. Whoever else makes this do not be afraid to use the recommended fish sauce, it makes a big taste difference without it . I added a little extra pepper flakes and extra chili sauce because we like a bit of heat. Also I used thinly sliced pork tenderloin instead of beef, I have not had much luck in finding tender beef around here. I also added some bean sprouts, green onions and sliced yellow peppers when frying everything. (These are the veggies I get when I get it at my favorite restaurant) This was exactly the taste I was looking for in the end. The flavors blended so well together and was absolutely delicious and didn't take long to put together.......Thanks for sharing this recipe stephanierndos...will be making this one again.
1

cup dry roasted peanuts
1⁄3 cup water

1

garlic clove, minced
1⁄2 teaspoon dark soy sauce

2

teaspoons sesame oil

2

tablespoons brown sugar
1⁄4 teaspoon red pepper flakes (more or less to taste)

2

tablespoons asian fish sauce (If vegetarian, use vegetarian fish sauce or regular soy sauce)
1⁄2 teaspoon tahini paste

1

teaspoon red chili sauce (more or less to taste)

1

teaspoon lime juice

1

tablespoon peanut oil

1

teaspoon peeled and minced fresh ginger (you can find this in the oriental section of your grocery store) or 1 teaspoon sliced ginger in a jar (you can find this in the oriental section of your grocery store)

2

garlic cloves, minced

3 -4

tablespoons teriyaki sauce

1

cup cremini mushrooms, sliced or 1 cup shiitake mushroom

1

onion, sliced small onion, into long thin slices work best

1

lb lean beef steak, cut crosswise into 1/4 inch strips (such as sirloin tip or flank)
1⁄4 cup chopped dry roasted peanuts
1⁄4 cup chopped scallion (3-4 scallions, white & green parts)

8

ounces somen noodles or 8 ounces soba noodles, noodes or 8 ounces whole-wheat spaghetti
Thai Peanut Sauce Preparation: Place the first 12 ingredients (from the peanuts to the lime zest), in a blender. Blend until sauce is smooth. If you prefer a runnier peanut sauce, add a little more water. Do a taste test for salt and spice, adding more fish sauce if not salty enough, and more chili sauce &/or red pepper flakes, if not spicy enough. If too salty, add another squeeze of fresh limejuice.
Beef Pad Thai Preparation: Cook the noodles according to the package directions. Drain, transfer to a large bowl, and cover with aluminum foil or plastic wrap to keep warm.
Heat the peanut oil in a large skillet over medium-high heat. Add the ginger and garlic - cook, stirring, for 2 minutes. Add the sliced onions & mushrooms, stir-fry for 2 minutes. Add the beef and stir-fry another 2 minutes. Next, add the teriyaki sauce & a 1/2 cup of the Thai peanut sauce, stir all together, and simmer until the beef is cooked through, about 4-5 minutes.
Transfer the noodles to the beef mixture & toss to combine. Serve on individual plates topped with the peanuts and scallions. The leftover peanut sauce will keep in the refrigerator up to 4 days or in the freezer up to 3 months; thaw completely in the refrigerator or microwave for about 3 minutes on LOW before using.