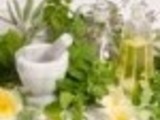 The name of this recipe is a tribute to Nambour, a town in the Sunshine Coast area to the north of Brisbane, Queensland. The area produces sugar and is Australia's main growing area for ginger - two of the ingredients of this dish.
Directions
Coat the beef with the plain flour. Brown the beef and the bacon in a pan. Put the beef and bacon into a casserole dish.
Add the rest of the ingredients, including the balance of the flour.
Add water and stir to give a smooth consistency.
Cook in a moderate oven 350°F for 1 hour or until the meat is tender.
Garnish with parsley and serve with boiled rice or mashed potato.
If available use a a small amount of fresh ginger instead of the dry one.
Most Helpful
I made this dish exactly as directed and it was fantastic, my son came to tell me that "dinner was pro mum" lol, the whole family truely enjoyed it. I served it with rice. Will definately be making this again , thankyou so much for posting

Nice rich flavor. I used fresh pineapple, as I had one handy. I doubled the recipe, added 2 cups of water and baked for 2 hours at 325 degrees. Delicious. :) Made for ZWT 3.

The onion-pineapple mixture gave a deep, slightly fruity taste to the beef which was quite good. The recipe didn't state whether or not to use the juice from the pineapples so I used only a very small amount. In hindsight, this was a mistake since it was a dominant flavor needed for this recipe. I should have known better. The dish was still quite good but next time I will use crushed pinapples since the family complained about the pineapple chunks. The flavor of the beef was very good and I will make again. It was very easy to put together. Thanks!