Beef, Mint & Cucumber Salad (21 Day Wonder Diet: Day 10)
Sara 76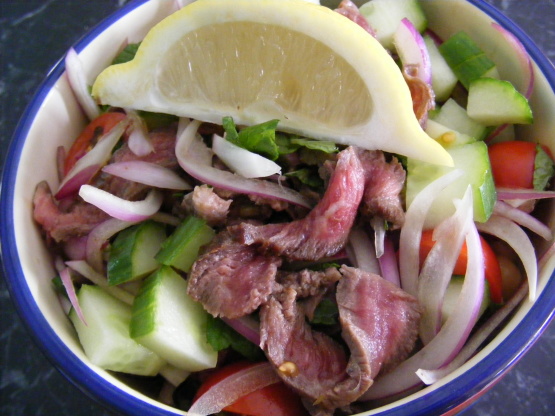 This is Day 10: Lunch on the 21 Day Wonder diet. If you are taking this salad to work, hold the lemon juice until you are ready to eat. Otherwise, eat it while the beef is still warm. This lunch is to be followed by an afternoon snack of 1 small pear.
Spray beef with cooking oil. Cook beef in heated small frying pan; remove from heat. Cover; stand 5 minutes.
Slice beef thinly; combine with remaining ingredients in medium bowl.