Beef Lover's Dream Sandwich
lazyme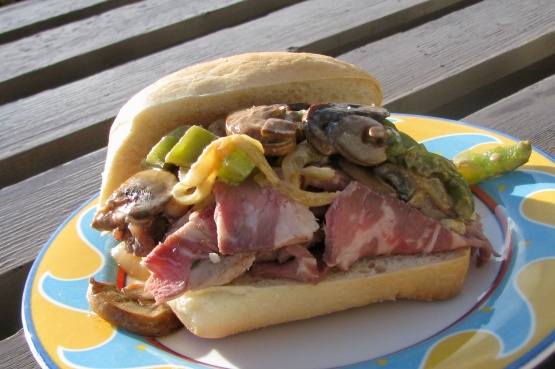 This is *the* ultimate sandwich for leftover roast beef, I also make this using thinly sliced leftover steak, you may adjust all amounts as desired, the amounts listed should make 6-8 sandwiches depending on the amounts used in the sandwiches --- I suggest to use crusty buns for this, they will hold the sauce better :)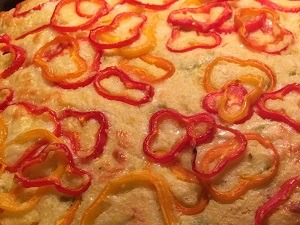 "Oh maw Gaw Ki-en!" (Me raving about this with my mouth full of roast beef wonderfulness). This should be (probably IS) illegal in some states. "Bwess you" Yumm-oh! Angela
In a skillet cook the onions in butter and oil with sugar until soft and caramelized (about 10-15 minutes) season with salt and remove with a slotted spoon to a paper towel to drain the fat.
Add in the mushrooms and fresh garlic to the skillet; cook over medium heat until mushrooms begin to just turn brown; transfer to a bowl.
To the same skillet add in the beef broth to deglaze the pan; simmer for 5-6 minutes scraping down any browned bits.
Add in whipping cream, ketchup, Worcestershire sauce and mustard, stir for 1-2 minutes over low heat with a wooden spoon.
Then add in the cooked mushrooms and beef slices to the sauce in the skillet; stir to combine.
Divide the steak/sauce mixture on the bread slices.
Top with Swiss cheese, sprinkle with sauteed onions, then top with remaining bread slices.
Delicious!