Peter J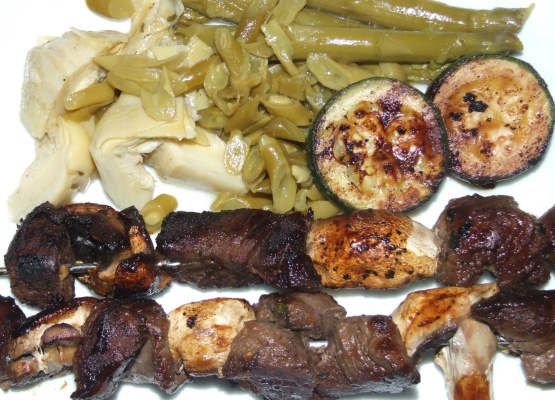 Don't let the title fool you. You can use this with any meat that you would use Teriyaki sauce on!

My butcher had recommended a sirloin tri tip for kebabs and I was hoping that the meat would come out a little bit more tender. You would think that with the vinegar, worcestershire sauce and lemon juice added that the meat might be more tenderized. My only concession was that I only marinated the meat for 4 hours....maybe if longer it would been more to my liking! Nice flavor, but if using this for kebabs, use a relatively good steak or it will come out a bit on the tough side!
Combine all and pour over kebab meat or any meat!
For best flavor let it marinade overnight or at least 4 hours.