A hearty, easy, delicious crock-pot dinner. I sometimes throw in some mushrooms.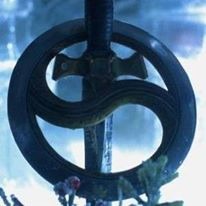 This was the perfect meal to come home to after working all day and the aroma in the house was wonderful! The recipe was very easy to put together…no fuss, no trouble. I did make one major substitution…I don't cook with wine, so I used a substitution (7 T beef broth + 1 T red wine vinegar = ½ c red wine) that was posted by Mean Chef (I think!) on the forum last year. I just tripled this amount to make the 1 ½ c listed in the recipe. The taste of the beef and gravy was out of this world! My DH doesn't like anything cooked in a crockpot, and he even said it was very good. Believe me, that's high praise coming from him! I will make one more change in the future when I make this…I'll add more cornstarch near the end of the cooking time. The gravy was a little thin and my family likes a thicker gravy. Otherwise, I have no complaints…an overall delicious, easy to make recipe. I served this over egg noodles with a salad and rolls. Thanks for a great recipe!
Add beef and onion to a 4-quart slow cooker.
Add bouillon cubes.
Sprinkle cornstarch, salt, and pepper over beef and onions.
Pour red wine over beef mixture.
Cover and cook on LOW for 6-8 hours.
Serve over hot cooked noodles.