Spaz0109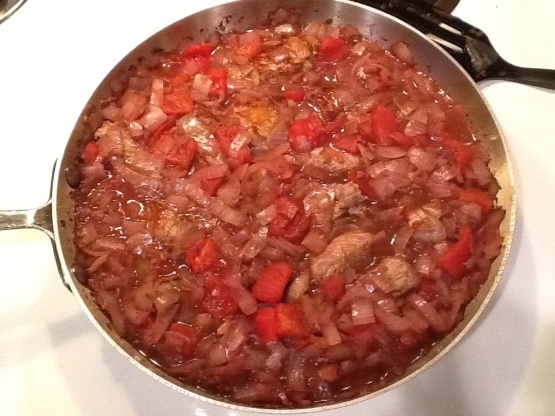 A good one pot recipe. It was a rich sauce and a wonderful flavour yet it is incredibly quick to make.

I guess my palate is way off. I found this recipe easy yes but lacking. Too many onions to start. And I like onions. It smelled good cooking but it was watered over cooked meat and onions. No depth of flavor. I tasted the great wine. Felt it was waisted on this dish.
Heat athe oil in a pan.
Fry steak for 2 mins until brown.
Remove steak to a plate then throw the onions and garlic and oregano into the pan. Fry for 5 minutes until starting to turn golden.
Tip the wine and tomatoes into the pan, then simmer for 10 mins until thickened and rich. Return the meat to the pan with any juices, then simmer for a few minutes to reheat.
I like to serve this with a herb mash or rice.