Prep 10 mins
Cook 1 hr 30 mins

When I visited my DB and SIL this year, she made some fabulous beef tacos. Her cooking is authentic Mexican, which she learned from her mother. I watched her make this simple recipe. She served the beef with tortillas (our choice of flour or corn) and Aztec guacamole. I've also posted the recipe for the guacamole - a must for these tacos. The combination is so flavorful, tender, fresh, and, using corn tortillas, very low fat.
Directions
Place sliced beef strips in medium saucepan. Cut the onion and garlic in quarters. Add to the beef in the saucepan. Add salt and the water.
Bring to a boil over medium heat. Simmer, uncovered, slowly for 1 - 1 1/2 hours until the beef is very tender (check from time to time to make sure it hasn't boiled dry).
Serve beef with warm soft tortillas and Aztec guacamole (posted separately).
Reviews
Most Helpful
This was very good! Made the house smell fantastic. Next time I think I will cut the onion a little smaller, and add some green bell pepper, but that's just personal preference. I can't wait to try this in a burrito (or chimichanga)! The guacamole was great, too. I think you can see the beef peeking out from under it just a little bit in my sorry photo. :)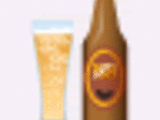 hubby really liked this. the meat still had plenty of liquid and was tender. i used a ribeye as it was all i had in the freezer. i also added a little bit more spices but that's it. very nice and mild meal. thanks PanNan!!

This was FABULOUS! And so easy to make--I went to a grocery in town that has really good meat and got the sirloin already sliced for stir-fry. The only change I'd make for next time would be to maybe add a can of chiles or some jalapeno. I took one of the reviewer's advice and served it with white onion slivers. We'll make this again!