Beef Fillets With Stilton Portabella Sauce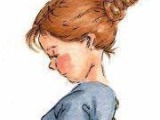 This is truly a special entree for a truly special occasion...Serve with roasted potatoes and steamed haricots vert. Celebrate!
Directions
Rub the fillets with the chopped tarragon and pepper. Melt 2 TBS of the butter in a large skillet over medium high heat. Add the fillets and cook for 4 to 5 minutes on each side or to the desired degree of doneness. Remove from the skillet and keep warm.
Melt the remaining 3 TBS butter in the skillet. Add the mushrooms. Saute for 3 to 4 minutes or until tender. Add the wine. Cook for 1 to 2 minutes, stirring to deglaze the skillet. Stir in the sour cream. Add 1/4 cup of the cheese. Cook until melted, stirring constantly.
To serve, drizzle the sauce over the fillets. Sprinkle with the remaining cheese. Garnish with sprigs of tarragon.
Most Helpful
OMG!! This was fantastic!! Followed the recipe as written...easy. Will make it again. Thanks for sharing this recipe with so many.

Made this with fillets and sirlion and it was fantastic.I doubled the recipe and had some left over which heated up well the next day. Recipe was a dream to follow as usual. I will be making this again and again and again!

Very nice sauce!! I made this the other night using sirloin steak as I'd already bought it before I saw this recipe. The recipe was very easy to follow - I just cut the amounts down to serve two. Thank you for posting!